40th years of Dave, Psycho/ Punkrock Show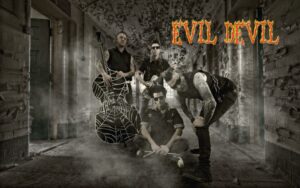 2. December 2023 21:00 - Treppenhaus Rorschach, Kirchstrasse 3 9400 Rorschach
Psycho and Punkrocknight with an 40th Birthday from our "Old Buddy Dave" .
Cool Drinks and Awsome live Sound.
More Infos coming soon.
First band:
@EvilDevil – Psycho Billy from Italia.
Evil Devil ist eine italienische Psychobilly Band und wurde 2001 gegründet. Angefangen hat alles damit, dass vier gute Freunde Spaß haben wollten, durch Europa reisten und auf verschiedenen Festivals und Veranstaltungsorten spielten. Das Line-Up: Valerio am Schlagzeug, David am Slapbass, Piccio an den Saiten und Angel als Bandleader und Sänger.